The Great Smoky Mountains area has a wide variety of wildlife and picturesque mountain scenery, and exploring it on horseback is one of the most breathtaking experiences in the United States.
Sugarlands Riding Stables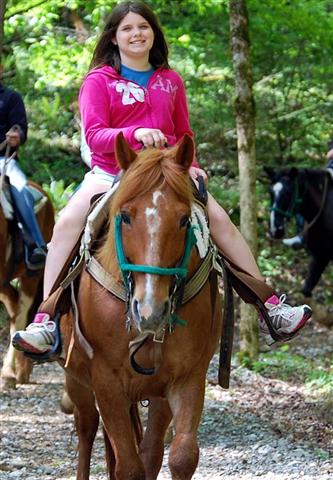 Sugarlands Riding Stables offer a range of trails within Great Smoky Mountains National Park. All horseback rides are great for beginner through advanced riders, with beautiful, wooded scenery and mountain streams. The one-hour ride is 4 miles, and the 1.5-hour ride is about 6 miles. These are more suitable for novice riders. The two-hour ride is 8 miles, and the four-hour ride is 15 miles. These are more suitable for experienced riders. In any case, the guided tours are taken at a walking pace.
Big Rock Dude Ranch at Ponderosa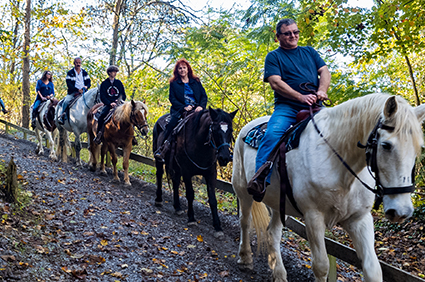 Big Rock Dude Ranch at Ponderosa offers horseback riding seven days a week in good weather. With their large selection of horses, there is no weight limit but contact in advance to ensure availability. The trail is 3.5-miles long.
Big Rock Dude Ranch also offers 30-minute ATV rides, and you can get a combo package as well. You can also enjoy the Chow Boys Cafe, the picnic areas, gem mining (with rocks coming from all parts of the world!), the petting zoo, the fishing pond, the general store, the Heritage Museum, and horseshoe pits.
Five Oaks Riding Stables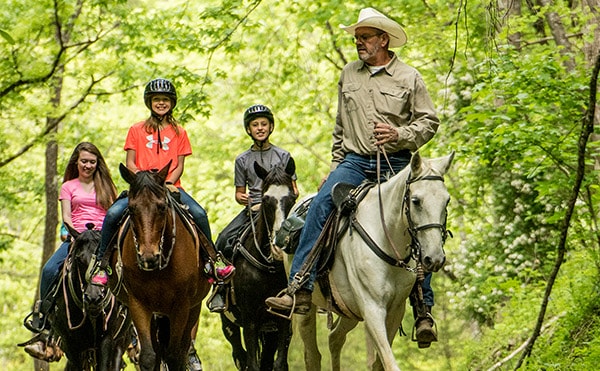 Five Oaks Riding Stables is part of Adventure Park at Five Oaks, which offers an array of activities. The 3.5-mile trail has mountain views, streams, and moonshine still. Also, it's the only riding stable that allows riding for a child and adult together. The park offers zip lining, go-kart racing, laser tag, and more. You can even buy combination passes to do it all and save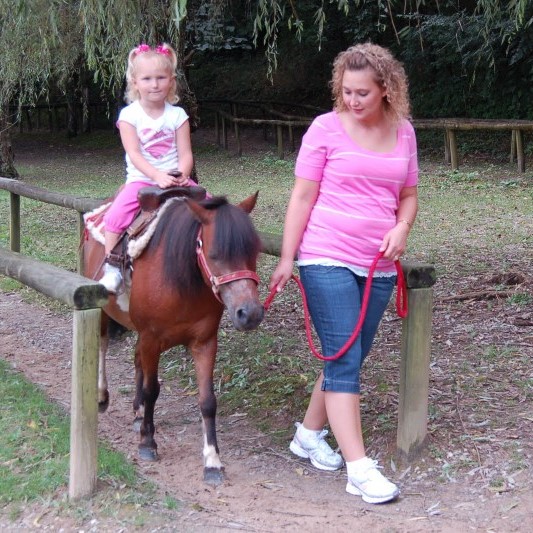 Deer Farm Riding Stables is another one of the few stables that offer tandem riding for children and parents. If you comfortably fit in the saddle with a child and do not exceed the 250-pound weight limit, doubling up is allowed. It is also one of the few places that allow backpacks during the rides. Children who are not ready for riding full-grown horses can enjoy pony rides. There is a petting zoo on the property as well.
More Smoky Mountain Horseback Riding


To the west of Gatlinburg are even more opportunities for the Smoky Mountains horseback riding. All of them are in the city of Townsend.
Next to Heaven Ranch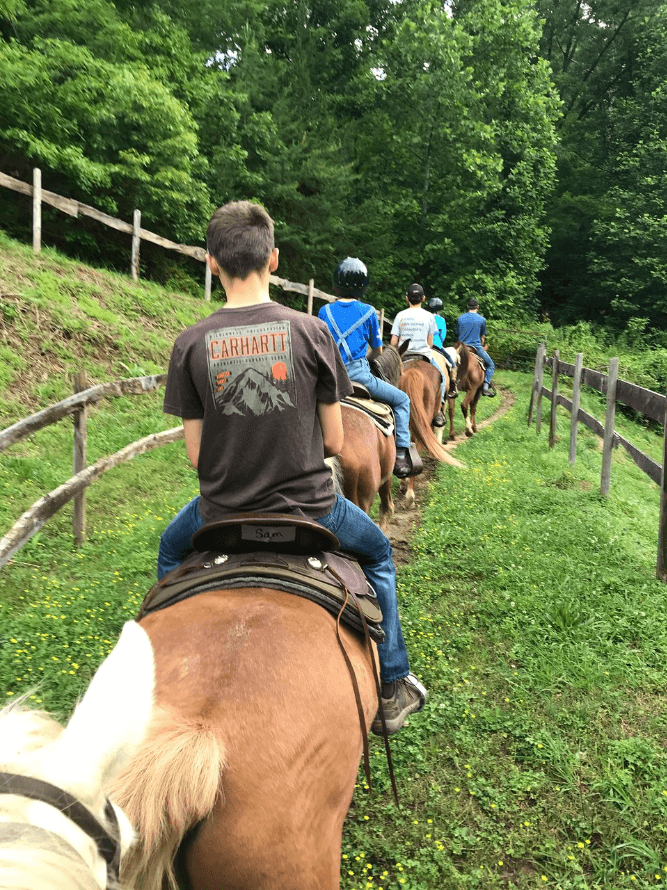 Next to Heaven Ranch offers the most beautiful scenic unguided ride in
the smokies and ½ price for 5 and under. You can check out zip-lining, too. The three trails range in length from 1,000 feet to more than 1,300 feet, so there is an option for all ages and experience levels.
Davy Crockett Riding Stables
At Davy Crockett Riding Stables, (open 7 days a week from March 15th through November 15th) you get guided trail rides with an equestrian professional. The rates vary by the length of the rides, and those can be from 30 minutes to half a day. Shorter rides are best for anyone who has no experience riding horses but wants to see the beautiful mountains.
Cades Cove Riding Stables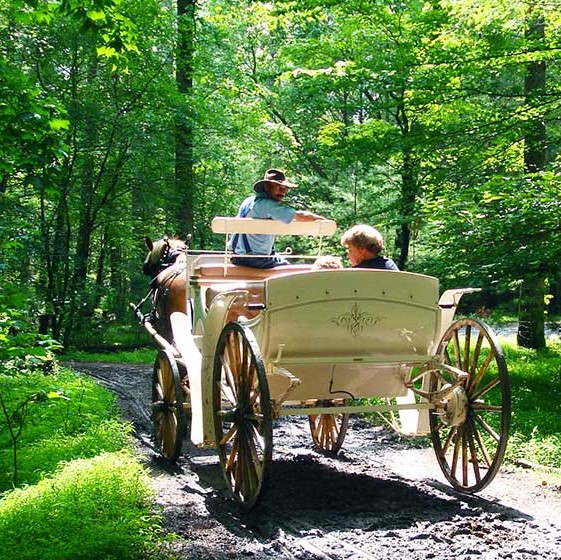 The Cades Cove Riding Stables offer a wonderful way to explore the breathtaking wilderness of Cades Cove in the Great Smoky Mountains. It is an adventure you will never forget. They keep the riding groups small, so you have the best riding experience. The rides are about one hour long. Additionally, Cades Cove Riding Stables offers 30- to 45-minute guided carriage rides and 1.5- to 3-hour guided nostalgic hayrides through the picturesque Cades Cove Loop Road, surrounded by preserved 19th and early 20th-century farming communities.
Blue Mountain Cabins offer upscale cabins for the Smokies nature lovers. Easy access to all your favorite attractions and destinations yet away from crowds. Explore the Great Smoky Mountains National Park during your stay.